Services &
Upcoming Events
Uncover your Inner Power and Embrace a More Soul Satisfying Life.
Karen's compassionate heart and intuitive gifts make for a powerful combination. She has a unique ability to gracefully receive the information given to her by Spirit, deceased loved ones and the angels to share with those who seek to understand themselves, their challenges and bring clarity, hope and action for their journey. She works in the company of Spirit and the angels who have guided her with this message: "we are meant to heal one another; that is why we came here together."
Ask 1 Question (Audio response emailed to you)
Please send your email question to [email protected] with the subject line – 1 Question.
The question must pertain to you as I will tune into your energy.
I will respond to you within 24 hours Monday through Friday/weekdays by sending an audio file to the email you provide.
Please be on the lookout for [email protected] in your Junk, Promotions, or Spam folder if you do not receive it. 
To purchase your Ask 1 Question session, CLICK HERE.
2023 Energies of the New Year Readings
Gift Certificates Available to Purchase
 30, 60 & 90 minute sessions 
Your recipient will receive a Reading with messages from the angels and Spirit including an opportunity to ask questions.
Their session is conducted via video or audio conference through Zoom and a gift certificate for you to print or email to your recipient will be emailed to you.
**Click on the link below for description and to purchase. You will complete the information for your gift recipient within the link.
There are no refunds once the gift certificate is purchased. Gift certificates are non-transferable. 
Purchase a 30 min Angel Card Reading session Gift Certificate
Purchase a 60 minute Angel Empowerment Session Gift Certificate
Purchase a 90 minute Angel Complete Wellbeing Session Gift Certificate
Would you like to learn to Heal with the Energy of Angels? 
LEARN Basic Integrated Energy Therapy (IET)                         
with Karen Cowperthwaite, Intuitive Angel Practitioner, Life Coach & Master Instructor           
Sunday, Nov. 6th (9am-4:30pm)
In this 1-day, entry level class, you will learn:
?  
How to do a powerful IET session on yourself or on another person
?  
How to use energy therapy to support healing for yourself, family members & children.
?  
How to use this self-care technique to manage stress, pain & emotional difficulties
?  
How to access the energy of angels through a simple yet powerful process that we call a Heartlink
?  
How to clear the areas where we can unconsciously store "issues in our tissues" that can negatively affect our lives.
?  
How to imprint the areas cleared with the opposite energy
Register online: http://bit.ly/IETBasicClass
Contact Karen at [email protected] or 847-508-6679 for more info. 
Space is limited to just 10 participants.  Additional information will be emailed to all registered participants.
Tuition: $195  Early bird registration is $180 if registered by 10/15/22. Includes your IET Basic Level Manual and official IET Basic Level Certificate are included. Attendance for entire day is required for certification.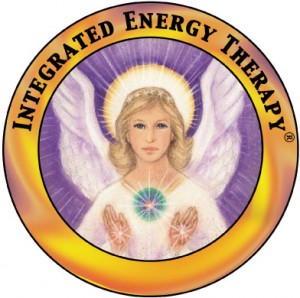 While struggling with some very difficult and unexpected news that affected me at a very deep level, I turned to Karen Cowperthwaite to help provide some insight into why this is manifesting in my life at this time.
In a one hour session, Karen provided insights for me that were beyond Ah-ha Moments! An Ah-ha Moment is like oh, right, I get it now…that's pretty cool.
The moments I had with Karen were more like Holy Crap Moments! Or That's Really Deep Sh*t Moments! And it completely changes the way I think about that entire relationship in my life! Seriously. It was THAT deep. Some of the soul-stirring content of my experience came from the oracle card reading being spot on, but the other came in the form of the unexpected as I was certainly was NOT expecting to hear from my grandmother (who I was not close with due to a language barrier) during our session. Karen's ability to share my grandmother's feelings and intentions as well as those of other family members really helped bring clarity to my situation.
After one session with Karen, I feel as if I've been given the gift of the wisdom of 10,000 sages. I went into the session with feelings of anger and sadness and left the session feeling optimistic and hopeful. I can feel the shift, not only in my perspective, but also in my spiritual growth. Thank you, Karen!
~ DANGY POWER ~
Karen's gentle guidance has been fundamental to my personal healing, growth, and perspective, as well as my expansion as a beacon and encourager to others. She has not only passed on invaluable tools and perspectives, but she has reminded me of my own inner resources, and nudges me to tap into them. What's more, in moments when I have felt too overwhelmed to raise my own eyes to the bright horizon, she has quietly stepped in, taken my hand, and led me there herself.
~ SARA SHALOM ~
Karen's insights provided me with a new level of understanding. She clarified what my near future is bringing and where and how to focus my energy to manifest my dreams. The wisdom and guidance Karen provided was loving, supportive, and invaluable. An extra special moment was when I was provided my theme for the year (it is perfect!) and with it a magical insight that I would not have understood on my own.
~ MARY JO CANNIZZO ~
Karen is truly the "soul sister" everyone wants in their life. She teaches me, she enlightens me, and most of all she has inspired me to become my best self.
Meeting one where they are, listening without judgment,  gently pushing one forward is just a sample of the coaching you can expect when coaching with "Souly Sister", Karen Cowperthwaite.
~ PATRICIA NISENHOLZ ~