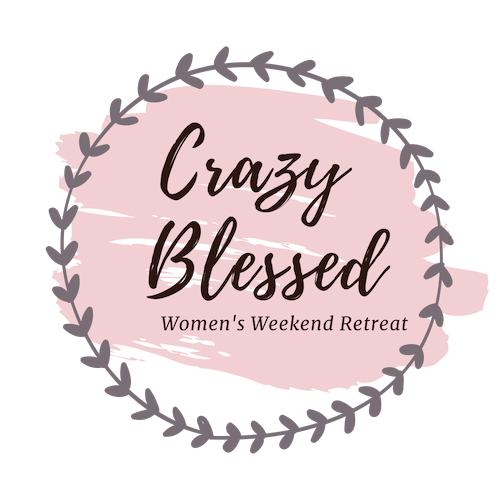 CRAZY BLESSED WOMEN'S WEEKEND RETREAT                                                                        FRIDAY, OCTOBER, 2019 (CHECK-IN 5:30-6:30PM) – OCTOBER 20, 2019 (CHECK OUT 12-1:00PM)
WHERE: The Manor Lake Geneva (Bed & Breakfast) in Walworth, WI
JOIN US in this serene and tranquil environment outside Lake Geneva, as we support you to replenish, discover and ignite your soul's wisdom.
This retreat includes hope, laughter, creativity, passion, and heart connection!
We are faced with so many things that draw us away from the most simple, deeply nourishing and fulfilling moments.  We are "crazy blessed" in this life, but sometimes, we just can't see or feel it. The voices of "we are not enough"…"do this"…"you need this" take over.  What if we came back to the simple moments, realizing just how "crazy blessed" we are? What if we already have what we need to flourish, create balance and ride the wave of life?  Little secret…we DO! And we will spend the weekend discovering what that is for each of us.
Bask in the energy of like-minded women
That is why we have limited this retreat to a small intimate number of women in order to assure a powerful experience. Our intention is to provide solutions based on your specific challenges and in this small environment, your voice will be heard.

Reflect, create, connect, and recharge
The retreat blends personal reflection, guided meditations, meaningful activities, thought-provoking discussions, 1-on-1 coaching, tools for change, and creative expression into one powerful experience that will leave you feeling empowered, energized, and ready to move forward.  What a wonderful gift to give yourself!
Discover a safe space to explore, understand, and grow Connect to your intuition, reclaim your soul's voice, feel empowered in your unique self-expression, and explore the wisdom of your heart. Being away from your busy life while connecting to nature's beauty and surrounded by like-hearted women can deeply shift your perspective and create new inspiration.
Connections are created Friendships and relationships emerge, and perspectives understood as women return and find their way.  Support, encouragement and acknowledgment result from our respect for one another's process.
Treat yourself to:
Warm inviting stay at a beautiful bed and breakfast

Instructional sessions with reflection time

Journal and supportive materials

Group and 1:1 coaching

1:1 Angel Card reading

Daily group meditations and yoga

Personal free time for rest and renewal

Creative expression opportunities

Healthy nourishment and refreshments



What you will walk away with on Sunday:
Your personal empowerment steps workbook, full of reflection, ah-has, and tools

Plan of action for releasing what is holding you back

Focus on what your purpose is, what you want, and belief in how you get it

Awareness of your unique patterns & coping skills

A personal vision plan that honors and celebrates your wholehearted courageous self
About Your Weekend Retreat Facilitators
Karen, Sharon, and Sheryl are three life coaches who came together in 2016, and realized that their goals and dreams were truly coming alive simply because they came together to set their intentions, claim them out loud, take action steps and honor one another's desires.  They offered inspirational experiences to their clients on their own, but came together in 2018 to deliver three unique Sunday afternoon experiences for their very own "Own Your '18" community. In 2019, they decided to step it up by offering a weekend retreat creating a nurturing environment to help others set intentions, claim them out loud, take actions steps, and honor each other's desires as well!
About Your Bed & Breakfast
The Manor is a beautifully maintained 100+-year-old home located in the quaint village of Walworth, Wisconsin. It is just a block off the historic town square within walking distance to shopping, casual dining and antiquing. Within a few miles in any direction we are surrounded by panoramic vistas of beautiful Wisconsin countryside and Lake Geneva.
15 min drive to downtown Lake Geneva

5 minutes to Williams Bay

Outside fireplace, patio and grill

Soda fountain, ice maker, tea, coffee, cappuccino and hot chocolate

Complimentary Wi-Fi

Crafting room dedicated to releasing your creative expression

Essential oil diffuser in every room

Full size, pillow top beds along with down comforters each

5 bedrooms, 13 full size beds
Reserve your spot today!
We'd love to have you join us!  
Click here to Register now:  www.bit.ly/RegisterCrazyBlessed
Your Crazy Blessed Weekend Includes:
2 nights accommodations in a full-size cozy bed in a tranquil bedroom (2-3 beds per room)

5 meals Friday night – Sunday morning

Complimentary WiFi

Support of 3 life coaches and 11 other amazing women (!)

Instructional sessions with reflection time and 1:1 coaching

Journal and supportive materials

Group coaching sessions

Daily group meditations and yoga

Personal free time for rest and renewal

Creative expression materials & supplies
Check-in: Friday, October 18, 2019:  5:30-6:30 pm
Check-Out:  Sunday, October 20, 2019:  Noon-1 pm
Payment Options:  
Register by August 31, 2019: $539  

(Early Registration)

Register on 

September 1

, 2019 or after:

$589 

(Standard Retreat Rate)
Payment Plan – only available if registered by 8/31/19

$270 

due at time of registration

$270 due on 9/30/19
If you choose Payment Plan – there are

no

refunds or cancellations after 8/31/19
Accept check, Venmo, Zelle payments or Pay Pal -www.paypal.me/karencowper
Cancellation Policy:
50% refund if cancellation request is emailed to ownyourjoyteam@gmail.com by 9/18/19
after 9/18/19, a 50% refund will be given

only

if a paying guest registers – you can transfer your attendance to someone of your choosing until 10/11/19
Call or email Karen Cowperthwaite or Sheryl Magiera for more information            Karen – 847-508-6679   Sheryl – 847-399-7775  or email ownyourjoyteam@gmail.com
FOR MORE INFO: http://bit.ly/2lMdv004
TO REGISTER – http://www.bit.ly/RegisterCrazyBlessed
Registration is limited to 15 guests, so REGISTER TODAY. Event details also on FACEBOOK.
Karen Cowperthwaite: MEd: Master Intuitive Life Coach and Angel Energy Healer. "I support individuals to reconnect to your heart and reclaim your light, wellness and empowered self."
---
Join my Meetup Group ~ Intenders circle for women
Looking for Tools to Get Back to Your Inner Peace – YES YOU CAN!
This group meets on the 4th Tuesday of each month-7:00-8:45pm
                     For meeting location, information and to RSVP: contact Karen or CLICK HERE                        
We're a group of manifesting women who meet monthly to actively engage in creating and manifesting the very things we want for ourselves and for our world! You can join us at any time and step into your power and focus on manifesting for the better! The process is easy and we will show you how to set an intention to have what you desire come to you as effortlessly as possible.
The Intention Process uses a simple method of empowerment. We understand that our desires are in us to be fulfilled and that our thoughts create our reality. We support and help one another to become as clear as possible in our words and our thoughts so that we can live our lives to the fullest.
Anyone can do it! We say our intentions each day and gather together monthly in an Intention Circle, and we make changes in our lives for the better.
We ask each participant to contribute $5 each meeting towards the cost of our group. Meetup signs will be posted to guide you to the 2nd floor Wellness Center.
Please join us and be a part of a supportive group who meets to learn tools and techniques to get out of the overwhelm and stress to grow and discover the peaceful part of us that we thought we lost. For additional information: soulysister@gmail.com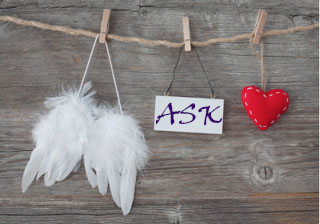 INTUITIVE HEALING SESSIONS WITH KAREN


AN OPPORTUNITY TO SUPPORT YOURSELF MIND, BODY, & SPIRIT

SESSIONS OVER PHONE, VIDEO CONFERENCE OR IN PERSON

My Intuitive Energetic Sessions are all about assisting you to shift and heal yourself on an energetic level. Sessions begin with clients lying on the table to relax the body.  By setting an intention, Spirit and the angels gently work with you to bring healing with a special theme for what you need to know.  The high vibration of angelic healing energy is peaceful and energizing at the same time.

You will discover that this combined coaching, channeling and energetic personal session is a spiritual inquiry that supports you to learn more about yourself and your journey. Your session conveys uplifting insights that you may already know, but often cannot be seen from your very human point of view. You will take away personal notes to remind you of your session's lessons.

Call or EMAIL Karen to schedule your appointment or Book Online at www.bit.ly/bookwithSoulySister to arrange your session in her. Sessions available via Zoom, FaceTime or telephone.
SaveSave
SaveSave
SaveSave