About Karen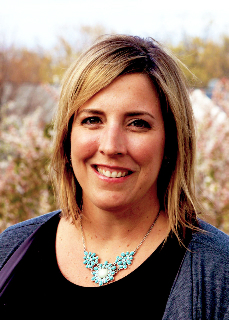 Karen, aka "Souly Sister" is a certified Master Intuitive Life Coach® by Colette Baron-Reid through her Master Intuitive Coach Institute®. She specializes in working with women who are ready to connect to that soulful part of themselves to feel empowered and connected to create a more soul filled life for themselves. Karen's gentle nature as an divine messenger provides the perfect enviroment for heart healing and soul nurturing. She is an angel energy specialist and receives messages from the angels and Spirit for her clients. She specializes in Integrated Energy Therapy®, healing with the energy of the angels. Karen holds a BS in Education from Loyola University-Chicago and MEd in Counseling from University of Missouri and worked as a special education teacher and administrator for 21 years. She has a special place in her heart for children with special needs and their families.  She is married with three children and credits her three daughters with being her greatest teachers.
More of my story:
Twelve years ago, I began to explore more holistic ways to feel connected mind, body and spirit.  While I had always had a relationship with God, I was feeling disconnected, as life always seemed to be moving at a "too fast pace". Being a mother, wife, daughter, sister, friend, working, parenting and following packed schedules left me waking up with a "to do" list and going to bed with one too.  I began to explore energy work and in particular, Integrative Energy Therapy "IET" and Reiki.  Both were ways that I could feel the loving connection of Spirit through me and for others.  I had this feeling of joy and peace at the same time and I continued to pursue it to become certified in both.  Early in 2012, I chose to study intuitive life coaching to support and guide clients who were ready to take the next step in releasing their stuck patterns and beliefs.  It was at this time that I chose to leave my twenty-one year career as a special education teacher and administrator. Teaching students and guiding families who needed someone supportive for their unique needs had been a rewarding profession and I have shifted this support and guidance to a larger group of clients.
If you know my husband, you know this wasn't something that was easy for him to "just go with".  This was a process for both of us, as I kept pursuing more knowledge in these areas and began to make a transition from the known "what I do for a living" to the unknown and unconventional "I do Energy Work and Intuitive Coaching".  I also have been nudged and gently guided by my Dad who passed away over 15 years ago. My Dad was a quiet, gentle man who "always had an extra" for anyone who needed something. In a dream, he came to me with a message that reminded me that "You are so deserving."  It caught me by surprise, but because my Dad said it, I believed him and I bring this message to others who are open to guidance and self-reflection to become the best version of themselves.
So this is how Souly Sister Coaching & Energy Work LLC was created…and the reason I like to tell my story is because I was not always this person, at peace and feeling my own joy.  But it is possible to release the cause of your stress and reconnect with your spirit.  I am thrilled to be able to support you in your journey back to self!