365 Days of Angel Prayers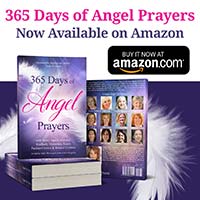 365 Days of Angel Prayers is packed with prayers and invocations for everyone's needs: Self Love & Acceptance, Inner Peace, Protection, Physical, Mental & Emotional Healing, New growth & manifestation, Love & attraction of soul mates, Letting go of grief, Strengthening your connection to the Divine & to your Angels.
It will make a difference in your life and in the lives of anyone seeking guidance, support, healing and love. Every day there is a new and inspiring angel prayer, a gift that will keep on giving day after day, year after year. What a great gift to give and receive!
Click HERE to order your copy of 365 Days of Angel Prayers.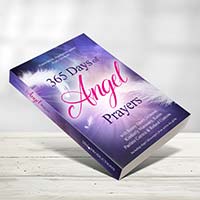 I have some really exciting news to share! I am one of 160 amazing Angel Messenger authors who have joined together for the first time to collaborate on a wonderful new book, 365 Days of Angel Prayers. Since changing careers just three years ago, I have trusted the angels to guide me in the work I do through life coaching, energy work, my Souly Sister Facebook page, volunteering and everyday conversations with people just like you, who I am meant to teach and learn from.
When this life changing career opportunity presented itself I must admit, I had to break through the fear, open my heart to receive and take a leap of faith. But, somehow I knew that my angels had my back and were right there supporting my every step.