SEDONA SOUL MAGIC RETREATS PRESENTS:
"ILLUMINATING THE PATH TO YOUR HEART"
June 9, 2021 (CHECK-IN 3pm-5pm) – June 14, 2021 (CHECK OUT 11am)
Please check out all of the information on www.sedonasoulmagicretreats.com
SEDONA:  One of the most Beautiful Places on Earth
This retreat takes place in Sedona on beautiful land among the red rocks. Awe-inspiring beauty, peace and quiet, pristine hillsides and the soothing sounds of the waters of Oak Creek combine with the pure air and big sky to form the perfect atmosphere for healing, heart-opening, learning, exploring, connection and growth.
JOIN Karen Cowperthwaite & Susan Luddy – Your spiritual guides for this Sedona experience! 
The Illuminating the Path to Your Heart retreat takes place in stunning Sedona – known as one of the most beautiful places on earth – where the energy of openness comes quickly and easily thanks in part to the many vortexes and special energy sites here.
For 5 days and 4 nights, let the power of nature and the wisdom of your heart and soul take precedence and guide you back to your true essence, where love is bigger than any doubt or fear.
DISCOVER, CONNECT, RESET, TRANSFORM
What's Included in Your Retreat:
Accommodations, Meals, Activities, Spiritual Growth Opportunities & More
5 days and 4 nights shared cottage air conditioned accommodations in Sedona
Private bathroom assigned for each room
3 healthy vegetarian/vegan gourmet meals per day; coffee and tea; 1 offsite lunch
Full moon and fire ceremonies
Daily meditation and sound healing
 Angel card and intuitive readings
Gentle yoga onsite, vortex  yoga hiking offsite
Awakening walks: labyrinths, medicine wheel, angel vortexes
Workshops:  Intention setting; manifesting, meditation, and more
Personal time to shop,   reflect, relax and journal
Gratuities and fees
Not Included in Your Retreat:~ Airfare to and from Phoenix or Flagstaff airports
~ Ground transportation to, from and around Sedona
~ Trip and travel health insurance
About Your SEDONA SOUL MAGIC RETREATS Spiritual Guides:
WE HAVE ROOMS FOR 18 INDIVIDUALS. Reserve your spot today!
We'd love for you to join us!  
Space is limited. Register now:  www.sedonasoulmagicretreats.com
HAVE QUESTIONS? Email Karen at karen@soulysister.com
Check-in: June 9, 2021:  3-5 pm
Check-Out:  June 14th, 2021:  11:00am
Payment Options are available www.sedonasoulmagicretreats.com 
FOR MORE INFO:
Call or email Karen Cowperthwaite for more information Karen – 847-508-6679
TO REGISTER: www.sedonasoulmagicretreats.com
Registration is limited to 20 guests, so REGISTER TODAY. Event details also on FB facebook.com/sedonasoulmagicretreats.
Karen Cowperthwaite: MEd: Master Intuitive Life Coach and Angel Energy Healer. "I support individuals to reconnect to your heart and reclaim your light, wellness and empowered self."
---



Intenders circle
Looking for Tools to Get Back to Your Inner Peace – YES YOU CAN!
This group meets on Saturdays – 9:00-10:00am/CT on Zoom
                     For meeting details, information and to RSVP: CLICK HERE                      
We're a group of manifesting women who meet weekly to actively engage in creating and manifesting the very things we want for ourselves and for our world! You can join us at any time and step into your power and focus on manifesting for the better! The process is easy and we will show you how to set an intention to have what you desire come to you as effortlessly as possible.
The Intention Process uses a simple method of empowerment. We understand that our desires are in us to be fulfilled and that our thoughts create our reality. We support and help one another to become as clear as possible in our words and our thoughts so that we can live our lives to the fullest.
Anyone can do it! We say our intentions each day and gather together monthly in an Intention Circle, and we make changes in our lives for the better.
Please join us and be a part of a supportive group who meets to learn tools and techniques to get out of the overwhelm and stress to grow and discover the peaceful part of us that we thought we lost. For additional information: soulysister@gmail.com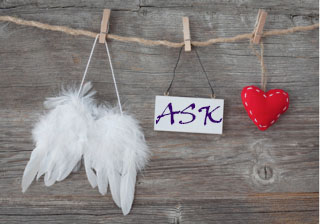 INTUITIVE HEALING SESSIONS WITH KAREN


AN OPPORTUNITY TO SUPPORT YOURSELF MIND, BODY, & SPIRIT

SESSIONS OVER PHONE, VIDEO CONFERENCE OR IN PERSON

My Intuitive Energetic Sessions are all about assisting you to shift and heal yourself on an energetic level. Sessions begin with clients lying on the table to relax the body.  By setting an intention, Spirit and the angels gently work with you to bring healing with a special theme for what you need to know.  The high vibration of angelic healing energy is peaceful and energizing at the same time.

You will discover that this combined coaching, channeling and energetic personal session is a spiritual inquiry that supports you to learn more about yourself and your journey. Your session conveys uplifting insights that you may already know, but often cannot be seen from your very human point of view. You will take away personal notes to remind you of your session's lessons.

Call or EMAIL Karen to schedule your appointment or Book Online at https://bookme.name/karensoulysister to arrange your session with her. Sessions available via Zoom, FaceTime or telephone.
SaveSave
SaveSave
SaveSave